Differences in our individual genomes give rise to most human diversity. Unraveling the precise code of the temporal-spatial execution of the human genome and consequences of sequence variations on phenotype will have a tremendous impact on our understanding of normal and diseased biological states, and will enable us to program the genome for biotechnological or medicinal purposes. Towards this, our research integrates genome engineering and tissue engineering tool development with systems biology approaches to enable high resolution cum high throughput deciphering of the human genetic code using human pluripotent stem cells as a model system. Given the parallels in phenotypes (such as self renewal and tumor forming ability) between pluripotent stem cells and cancer cells, a key research thrust is also in dissecting aberrant cellular transformation processes such as during tumorigenesis.
Towards the above we integrate our core expertise in synthetic biology and regenerative medicine, with instrumentation and materials engineering.
Our research approach is curiosity-driven and
lies at the interface of technology development and basic science.
We are passionate about understanding and progressively engineering biology towards enabling gene & cell based human therapeutics.
​
Selected publications
: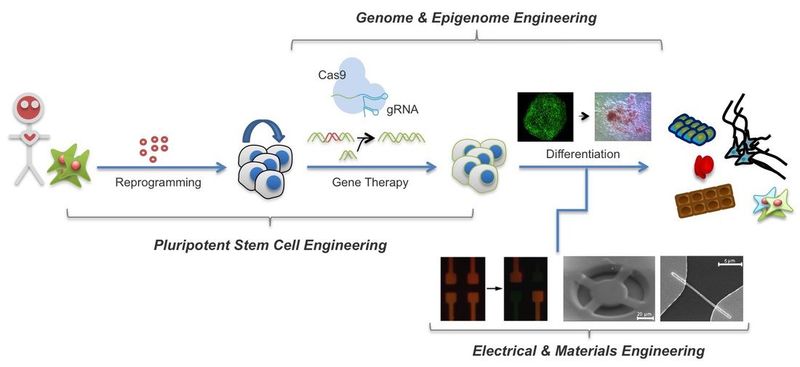 We are grateful for the generous support of our funding sources: