Our research lies at the interface of technology development and basic science, with a primary interest in studying and eventually programming the processes of organogenesis for regenerative medicine applications. We use human pluripotent stem cells as a core model system, developing and applying methodologies geared towards systematically studying the interplay of gene regulatory networks and cellular niche on normal and aberrant cell fate specification. Given the parallels in phenotypes (such as self renewal and tumor forming ability) between pluripotent stem cells and cancer cells, a key research thrust is also in dissecting aberrant cellular transformation processes such as during tumorigenesis.
Towards the above we integrate our core expertise in synthetic biology, genome engineering, and stem cell biology, with instrumentation and materials engineering.
Our research approach is curiosity-driven, and we are passionate about understanding and progressively engineering biology towards enabling gene & cell based human therapeutics.
​
To learn more about our research refer these two review articles by us:
On genome engineering
: "
Cas9 as a versatile tool for engineering biology
,"
Nature Methods
.
On stem cell engineering
: "
Human cell engineering: cellular reprogramming and genome editing
,"
Stem Cells
.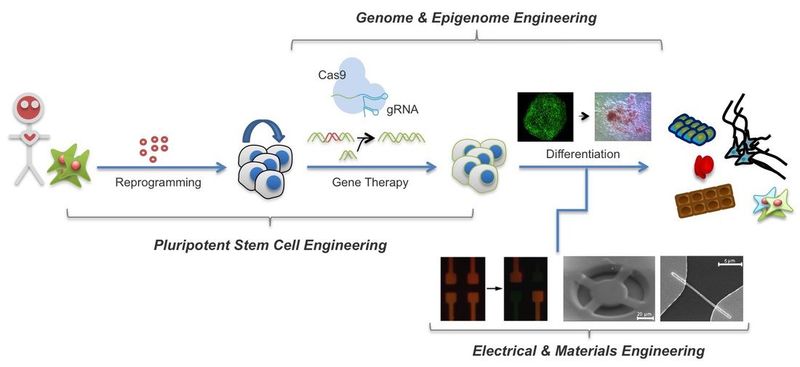 We are grateful for the generous support of our funding sources: